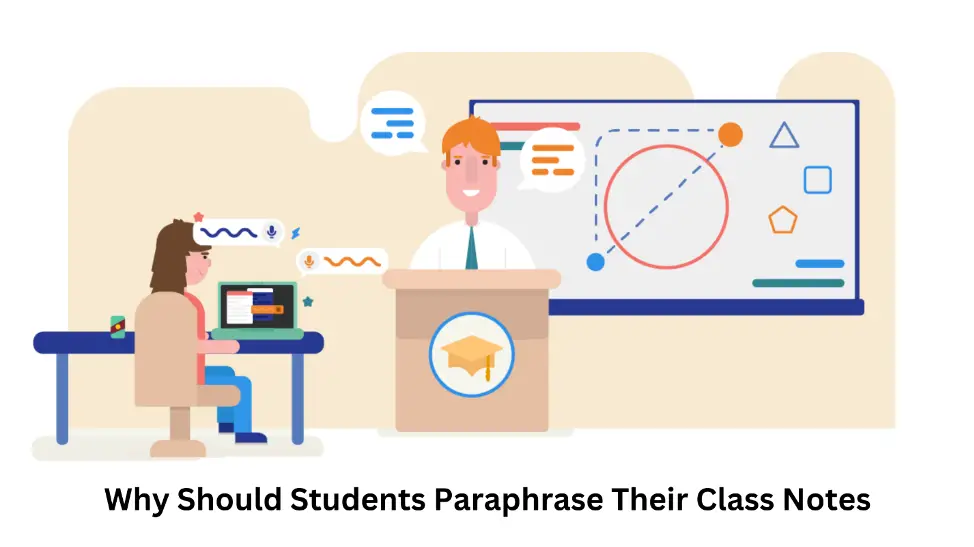 Paraphrasing class notes is a thing that most students don't do, but it has a lot of benefits.
What does it mean when we say 'paraphrase class notes'? Well, it's as simple as it sounds. Just as normal content can be reworded and rephrased for better clarity, the same can be done with the notes and jottings that are made by a student during class.
It sounds a little strange, but in this post, we are going to be looking at some benefits of this practice. Once you're done reading, you'll become an advocate of this routine and start encouraging your students/classmates to do it for pretty much every other lesson. 
What are class notes, and how they are taken?
Class notes are a type of notes that are created by students during or after classes. They are usually taken from every class, regardless of whether it is a school or college. If a student has created his/her class notes properly and regularly, then these will help him/her in the preparation of tests/quizzes, submitting class assignments, and even projects as well. 
In other words, class notes are crucial for every student. Because they will help students to understand the topic better and also allows them to remember that topic for later preparations.
What is Paraphrasing, and how can students do it?
Paraphrasing is a technique that refers to rephrasing something that is already written in your words, especially in a simple and shorter form, for ease of understanding. 
According to Merriam-Webster, 
"Paraphrasing is the restatement of text, passage, or any other type of content giving the same meaning but in another form"
Students can do paraphrasing quickly and efficiently by properly following the steps mentioned below:
Read the main content carefully
Understand the main points
Replace existing words with their synonyms
Change the order and structure of sentences
Why Should Student Paraphrase Their Class Notes?
There are a number of reasons why students should need to paraphrase their class notes. Some of the major ones are discussed below:
1.     Plagiarism-free assignments
Plagiarism is one of the major issues that worry most students. Plagiarism is a term that refers to using someone else words without giving them credit. That's why most students get worried about it because they usually create their most assignment from online sources or web articles. 
Let us explain this with an example when a teacher is giving a lecture on a particular topic, the entire class will be listening and creating notes of it. And when the teacher gives the students an assignment on the same topic, there is a strong chance that the assignments of most students will end up looking similar because their notes same. 
That's why, as a student, you should not write the words of your teacher. Instead, you should write them in your words and style.
Tip: While using your own words, make sure the original meaning remains the same. 
However, if you're one who thinks that you will not be able to write in your own words, then you can take help from an online paraphrasing tool.  There are a number of good paraphrasing tools available online that work by taking content and then rephrasing it, replacing complex and jargon words with their easy-to-understand synonyms, while also improving overall sentence structure and formation 
For a better understanding of this, let us explain how students can do paraphrasing using an online tool with an example. We will be using Paraphraseonline for this example. We have given this tool a paragraph from this article that you are reading to make sure what results in it generates. See the attached picture below: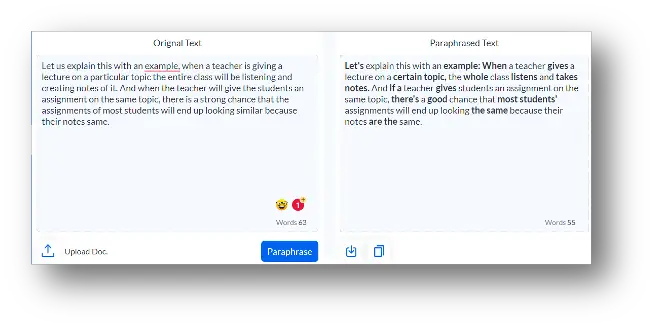 As the picture shows, the tool has rephrased the content with simple words so that students can understand it quickly and efficiently. 
Now, we are going to rephrase the same paragraph (that we used in the above example) with a different tool. So we can see how efficiently the tool rephrases the content. We will be using the Paraphrasing tool by Editpad this time. 
2.     Boosts students' confidence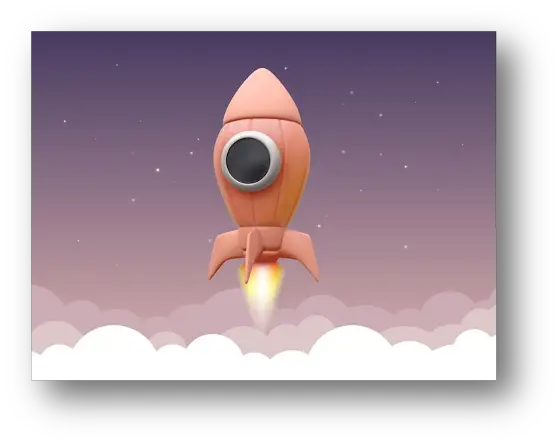 When students express something in their own words, they feel a sense of accomplishment. Creating class notes in their own words gives students a sense of creativity.
Additionally, practicing writing class notes in their own words also gives students a sort of closure about their thoughts while also helping them to reflect on different topics. This will further lead them to improved decision-making ability.
3.     Reinforce Arguments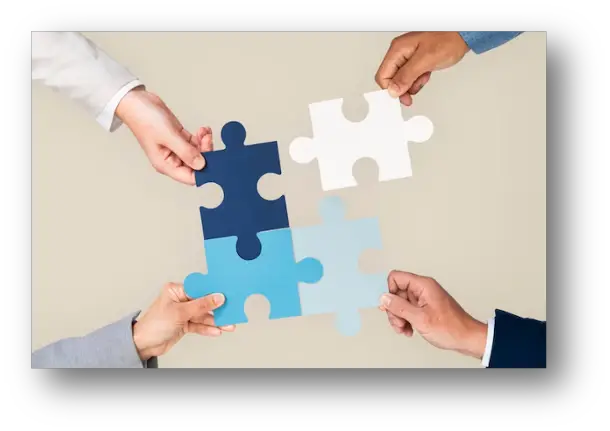 As a student, there can be a lot of times when you can be paired with some other classmates to collectively work on a project. But while doing this, you and your group members can have access to the same type of material, i.e., the class notes that you've taken during the lectures.
Now, if you paraphrase your class notes, you will be able to look at some other perspectives and angles of the information. For example, if your class notes contain the sentence:
"A certain branch of biology deals with the study of plants, which is used to address the different sciences associated with the plant kingdom."
…you can paraphrase it to look like this:
"Botany is the branch of biology that deals with the study of plants and their related scientific intricacies."
This is a very limited example, but it does help us appreciate the diversity of perspectives that you can get from your class notes.
Final Words:
Overall, paraphrasing class notes can be pretty useful for students in their academic careers. By paraphrasing their class notes, students can make sure that they don't end up using the same material as their classmates.
Plus, another benefit of paraphrasing class notes is that different perspectives come to the fore, allowing students to get the most out of their jottings when the need arises.